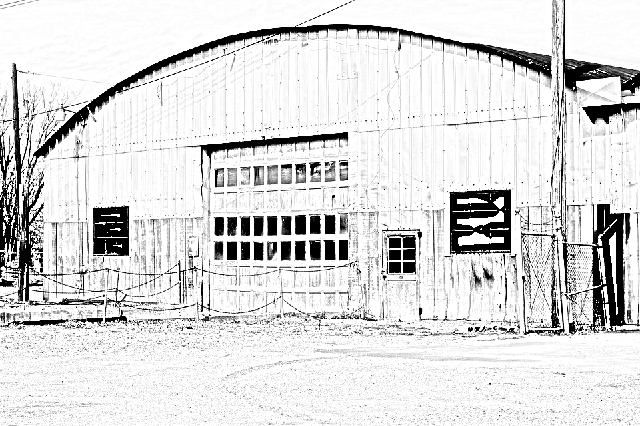 Ming Zhao wiped his forehead with a gloved hand and adjusted his mask. The lousy vent hood was malfunctioning again, and he could feel the heat through his lab coat, his body sweating and his clothes damp, sticking to him tightly. The new batch of fentanyl, blended with carfentanil, was a perfect designer drug. He was testing the end product, fresh from a ball mill, a dust almost as fine as smoke, so easy to mix and 'cut' with filler for the end customers, distributors in America. He placed a cotton swab in a test tube and watched the reagent change color. Excellent.
Zhao noticed, almost incidentally, that he had stopped breathing. He dropped the test tube and grabbed his throat, making a small pitiful sound as air bubbled through his lips ineffectually. Zhao tried to calm himself and reached his hand for the pre-filled syringe next to him, loaded with naloxone, an opioid antagonist used to instantly reverse overdoses. In a triumph of concentration and will to survive, the chemistry student jabbed the syringe through his jacket into his arm and pushed the plunger all the way down. He relaxed, waiting for relief. He found a few moments later that now he could no longer close his eyes or move. A fellow chemist found him dead a few minutes later, wide-eyed and mouth open, slumped on the workbench.
Business is business and proceeds regardless of small accidents. The tested product was heat-sealed by masked workers in small bags, padding wrapped around them, carefully packed in cardboard boxes. The boxes were stacked inside a bin marked in Chinese, words which would translate as 'Guangzhou Circuit Board Components' — although both the company name and the paperwork attached to the bin were elaborate fiction.
Men in white coveralls loaded the bin onto a plain panel truck while a man in a brown uniform and two armed soldiers watched intently. Once the truck was sealed and locked, the brown-suited man banged on its side and the truck drove off down the dusty road, its cargo headed for a seaport and eventually the United States.
Six weeks later, in Long Beach, a worker at GreenShip Services (a new competitor in the shipping, freight, and logistics business) lightly tossed package after package onto conveyor belts. One small box hit the metal guard of the belt and ended up crooked and half off the belt itself. The box slammed into a steel support strut, and flew off the belt to the concrete floor, landing on the point of a corner and getting slightly crushed.
The worker retrieved the package from 'Guangzhou Circuit Board Components' and handed it to his manager for examination. Mel the Manager's job was snap decisions. He pulled the box back into shape and slapped some brown tape on the corner. He couldn't see a few fine particles puff out from the taped tear and didn't even suspect that he inhaled them.
Mel put a sticker on the box that said 'Damaged and examined' and put the box back on the belt. He watched his workers and the endless streams of packages bumping each other along the conveyor belts and plopping into canvas bags. His mind was more on the bowling league game that night than on his job. Mel coughed a couple of times, grabbed his chest, and fell to the floor dead.
The damaged package dropped into a canvas bag at the other end of the facility at about the same time Mel's heart stopped, and while Mel's employees tore open his shirt and gave chest compressions, the bag was loaded onto a truck headed to Los Angeles.
Mindy Dawson backed her green truck up to the loading dock at the main GreenShip facility on North Main Street. She set the brake, hopped out and sprinted up the ramp, and pulled her seven mini-pallets of packages up to the truck and started building her load, checking which locations on her route she'd stop at last, and stacking those packages in first, running her dolly in and out of her truck as she stacked heavy boxes down at the bottom of the stacks, and shoving smaller boxes and envelopes into shelves and cubbyholes along both sides. Soon the inside of the truck was a maze of packages with just enough room for her to squeeze through the stack and piles.
Mindy latched the back of her truck and jogged back to the driver's seat, chestnut ponytail wagging. She set her cap on her head, smiled at herself in the rear-view mirror, and put the truck in gear. She enjoyed her job, loved to drive, and especially liked meeting people along her route.
Back at the loading dock, a stocky man known to everyone as 'Gooch' pushed one of the mini-pallet jacks Mindy had returned over to another stack of packages. He rubbed his eyes and felt dizzy. "Hey Gooch," another worker called out, "Whaddya think about the Chargers game last Sunday?" Gooch smiled and walked over to his friend, but suddenly went wobbly in his knees. He sat down abruptly on the cement floor, feeling numb and sweaty all over. "I-I don't feel so good…" An ambulance took him still alive to the USC Medical Center emergency room where he fell into respiratory arrest and passed away. Nobody at GreenShip connected Mel's and Gooch's deaths to a single cause.
Mindy and her green truck with the GreenShip flower-petal logo sped along State Highway 110, and took the offramp at 3rd, turning at Sepulveda to the jumping-off point of her route in the Financial District. GreenShip Dispatch tracked their drivers and vehicles carefully, from the moment Mindy snapped her seatbelt on through the receipt of each package, and even how fast she was driving and what route she took.
Her first drop-off was at the stately Hotel Buenaventura, a classic building design from the 1940s. Mindy pulled four boxes onto her green dolly, bumping into the shelf where she'd earlier deposited the small box from 'Guangzhou Circuit Board Components.' A small amount of white powder smeared onto her uniform sleeve just below the shoulder. She was a bit distracted thinking about the doorman at the Buenaventura, who Mindy thought of as a big hunk of beefcake.
Maximo Rodriguez pulled on his white gloves. He was still relatively new at his job and didn't feel comfortable in his suit, cap, and gloves. He knew he was part of the reason guests paid four hundred dollars a night at the Buenaventura, part of the atmosphere, right there with the faux Roman columns, the deep pile carpet, the magnificent staircase that swept in an arc up to the inside balcony, and the tall glass doors he guarded.
His eyes flicked to the brick sidewalk flanked by reflecting pools, and the figure in green rolling a dolly towards him. Maximo's smile broadened and he pulled opened the door. He knew this chica, with a bubbly personality, a wash of freckles across her nose and a slim body. He deeply appreciated another chance to chat with her.
"Mindy! Mi corazón…" He tried his best to be suave and saw the amusement in her smile as she pulled the dolly into the lobby. She plopped the packages on his desk and presented her electronic tablet to him. "Maximo, you flirt. Honestly!" Mindy smiled warmly back at him regardless. He picked up the stylus, signed for the delivery, and watched as she rolled the dolly back to her truck, her firm buttocks and slim hips receding. At least she remembered his name, and so he had hope.
Maximo picked up the packages and carried them into the office, where his manager Barbara was typing away at her workstation. She thanked him without looking up. The door to the office did not close. Why didn't it close? she thought, not quite paying attention. She was still half-focused on her spreadsheet when she heard Maximo fall heavily to the ground when he finally let go of the door. Maximo was shuddering, convulsing, his tongue sticking out. Barbara was frightened, but apparently felt he was having an epileptic seizure. She took her sweater off, folded it, and put it under his head, then picked up her desk phone and called 911.
Dispatcher: 911 — Where is your emergency?
Caller: I need an ambulance at 408 South Figueroa – The Buenaventura Hotel, in the lobby! My doorman, he's having a seizure!
Dispatcher: Is he conscious? Can he speak?
Caller: Send an ambulance! No, he's shaking all over and his body is jerking around.
Dispatcher: I am sending an ambulance. Keep him from striking himself on furniture if you can.
Caller: I-he's not breathing! What should I do? Oh, God! He's going to die!
Dispatcher: Ma'am, I am going to instruct you in this. Please put your phone on speaker if you can. Follow my instructions until the ambulance arrives.
Caller: (coughing)
Dispatcher: Ma'am, are you there?
Caller: (gagging sounds) (coughing) (apparent Cheyne–Stokes breathing)
Dispatcher: Ma'am an ambulance has been sent. It will arrive shortly. Please talk to me.
Caller: (apparent Cheyne–Stokes breathing)
Dispatcher: Ma'am, are you there?
Dispatcher: Ma'am, are you there? Please respond. The ambulance is on its way.
(No further response)
The EMTs arrived in a Fire Rescue Unit eight minutes later. They entered the hotel lobby, looking around for the patient. One noticed the manager's office door was ajar and walked over, discovering Maximo's body on the floor, partially blocking the door. He bent down to check the body for vitals, noticed Barbara's body just beyond, and yelled to the other EMT. She didn't answer. Alarmed, he looked up over his shoulder just in time to see her collapse on the floor. He managed to drag her outside before he became dizzy. The Fire Rescue Unit driver called in for more units and for LAPD response. The driver was the only survivor.
Lt. Amanda Fergus of the LAPD Hazardous Materials Unit looked at the scene behind her. She'd ordered a perimeter set up a block back from the hotel and had the residents evacuated through building fire escapes. The crowd forming up behind the tape and barricades bothered her and she picked up her handy-talky. "Sargent, that crowd needs to break up and head out. They're pressing in too much. Call in more units if you need to."
She turned her attention back to her laptop, a cardboard shade on top allowing her to see the picture clearly. Two HMU officers in full biohazard gear had bagged and removed the bodies and one officer had taken the initiative to find the DVR for the hotel's lobby security camera and rolled back the video to a few minutes before the 911 call.
Fergus watched the replay and ordered the HMU officers to remove the DVR and bag it for evidence. She called the Chief of Police. "Sir, this is Lt. Fergus. Just before everything happened at the hotel there were packages delivered by a female driver from GreenShip. She arrived at 0912. She came in the door, chatted with the doorman, dropped the packages on his desk, and left. Then people started dying." She heard an authoritative grunt on the other end. "Calling GreenShip and asking for cooperation?" "Yes, sir." "Keep me in the loop, Lieutenant."
By the time GreenShip instructed their dispatcher to work with Lieutenant Fergus, it was a few minutes after eleven. Mindy pulled up next to a food truck painted fire engine red with that advertised 'Flaming Burritos!' While she waited impatiently in line, Mindy noticed the white powder on her shoulder and brusquely brushed it off with her glove. She paid for her burrito and dashed back to her truck. Drivers were allowed brief breaks, but the GreenShip dispatcher was known to get testy if the truck was stopped for longer than ten minutes. Mindy hopped back in the truck and looked at the tablet. Her next stop was City Hall. She turned up Broadway. She could eat the burrito after her delivery there.
As she turned the corner, a man in khaki pants and a blue shirt with an embroidered name tag that read 'Ken Taylor' climbed up into the cab of his truck and placed the bag with his burrito under the seat. He eased out into a turn, on his way to the next gas station. He keyed his radio. "Dispatch this is 555, I'm on my way to CE #161 at Naud Junction. Out."
Ken began to feel a familiar and unwelcome sensation. This confused him. He'd stayed clean from heroin for more than a year. How could he be getting high now? The gasoline tanker turned onto the freeway and accelerated, even as Ken became less coherent in his line of thinking. He became convinced he was still in his apartment, a piece of rubber tubing around his arm, vein popped, injecting… He shook his head. No. He looked out the window and pulled his tanker back into the left lane to pass a flatbed hauling cable spools and in his mind he was right back at the apartment, pressing the plunger on the hypo… …and flying, flying…
The tanker smashed through the freeway railing and plunged to the ground, turning over and over as it crashed through a sandwich shop, a hamburger place, and a pizza restaurant. Flaming gasoline spread everywhere. Unfortunately, since it was lunchtime on a weekday, the fire department would soon be pulling dozens of bodies from the mess after the fires had been knocked down.
Back at the food truck, a man pulled out a knife and began screaming unintelligibly. He tried to climb into the food truck and began slashing wildly at people trying to pull him back. He collapsed on the ground, foaming at the mouth. Two of the people trying to hold him down became dizzy and faint, and lost consciousness soon after.
The dispatcher called GreenShip #57, driver Mindy Dawson. They called again, and kept on calling. They then informed Lt. Fergus that their driver was not responding, and her truck was parked on North Main adjacent to City Hall — and that there were six packages addressed to the Mayor. Subsequent reaction to the GreenShip Incident could be described as 'frantic.'
Mindy rolled her dolly up to the security checkpoint, and flashed her ID to the officer present, who waved her around the X-Ray machine. She swiftly rolled down a hallway and around the corner, whistling to herself. She saw an arrow on the wall, indicating she was approaching the mayor's office. Mindy paused, took out her pad, and keyed up the delivery. She didn't notice a blinking square in the upper right corner. No one at GreenShip had ever sent her a live alert before. She laid the pad on the packages and began to push the dolly again, and stopped.
A police officer, with sweat running down her face, was pointing a Beretta right at Mindy's chest. "Halt—Halt—Halt! Hands up in the air, turn around! Down on your knees!" Mindy complied, her heart racing. "W-what's wrong! What's happening?" She turned her head around and saw a line of police running towards her, guns drawn. The first officer was walking slowly backwards, away from her, keeping her gun aimed at Mindy's center-of-mass. "Lie down! Lie down and don't move! Face down!" The officer's voice was shaky and uncertain. Mindy flopped onto her stomach just as a wave of police officers came around the corner, saw her, and confusedly turned around and ran away.
The first officers from the LAPD Hazardous Materials Unit arrived ten minutes later and Mindy's panic and confusion reached a peak. She raised her head and the closest officer yelled, "Head down! Or I will shoot!" Mindy plastered her face to the floor, breathing heavily. The closest HMU officer came up in her positive pressure suit and told Mindy, "Please stay still." She fastened a mask to Mindy's face. The HMU officers began covering Mindy's dolly in plastic wrap and other officers set up cones at either end of the corridor and escorting officers outside where they could get sprayed with water and sent through a tent for evaluation. Four were sent to the hospital showing signs of intoxication from what was identified as fentanyl. They were given Narcan and soon recovered.
Officers and detectives with strict instructions were sent back along Mindy Dawson's route to perform wellness checks on package recipients. Some were found in good health and their packages properly isolated to be retrieved later by HMU. Some others were not as fortunate, and the death toll steadily increased. As Mindy was interviewed, she mentioned the food truck and several units were dispatched along with Fire Rescue. The tanker crash and inferno came into focus as part of the GreenShip investigation.
A custom design and fabrication shop, in a quiet industrial building, was visited by a pair of officers wearing masks, with Fire and Rescue outside. The police had been told by GreenShip that the package recipients had been called many times, with no answer. The officers pushed open the door and saw a woman sitting at a reception desk with a pleasant smile, a phone headset on the desk, a magazine open before her. One officer spoke to her. "Miss, we need you to…" He stopped. The woman's face was motionless as wax. The officers backed out of the office, and called in the last available Hazardous Materials Unit. All four occupants of the office were already long dead. In the back office, the package from 'Guangzhou Circuit Board Components' lay unopened next to a bench with masks, gloves, a ventilation hood, and various chemical supplies.
At the drug factory in China, production continues, and generates a great profit. The plain panel truck drives away from the factory down the dusty road once a week, and the name of the company on the packages is different every time. Business is business and proceeds regardless of small accidents.